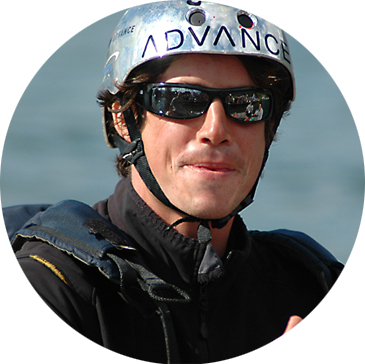 Hervé Cerutti
Hervé Cerutti, born on December 10, 1973, from Geneva.
Trainings: FSVL Paragliding Instructor, Federal Ski Teacher Certificate, Federal Diploma of Physical Education Master, ETS Architect.
I started paragliding in 1997. Over 20 years later, I feel that I have found supreme happiness in aerobatics and speed-riding. It was an honour to be awarded the title of Swiss Aerobatic Champion three years in a row: in 2007, 2008 and 2009.
Pascal Theler
Pascal Theler, born December 4, 1973, from Sierre.
Training: FSVL paragliding instructor, commercial employee.
I obtained my paragliding license in 2006 then practiced it as a leisure activity. It quickly became a passion. I passed the professional twin-seater test, then that of instructor so that I could share the magical moments in the air and explore the sensations.